High jumper Ukhov wins Russia's tenth gold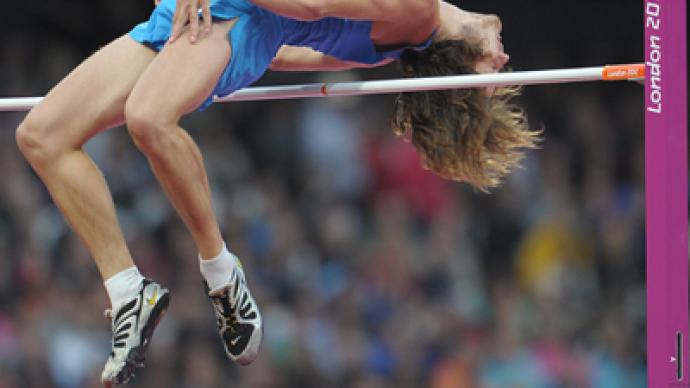 Team Russia have collected their tenth gold at the London Games after Ivan Ukhov triumphed in the men's high jump final.
The 2.38-meter mark became golden for Ukhov, who entered the Games as one of the favorites.
Erik Kynard had a chance to beat the Russian for first spot, but the American couldn't cope with 2.40 meters and took the sliver.  
Meanwhile, the bronze was shared by three athletes as Mutaz Essa Barshim of Qatar, Canada's Derek Drouin and Robert Grabarz of Team GB cleared of 2.29 meters.
Andrey Silnov, champion in Beijing in 2008 champ, stopped at the 2.25 mark to finish in 12th position.
After Ukhov's success, Team Russia are sitting in fifth in the overall medals count at the London Games, with 10 gold, 18 silver and 20 bronze medals in the bag.