Texas level with St Louis in World Series finals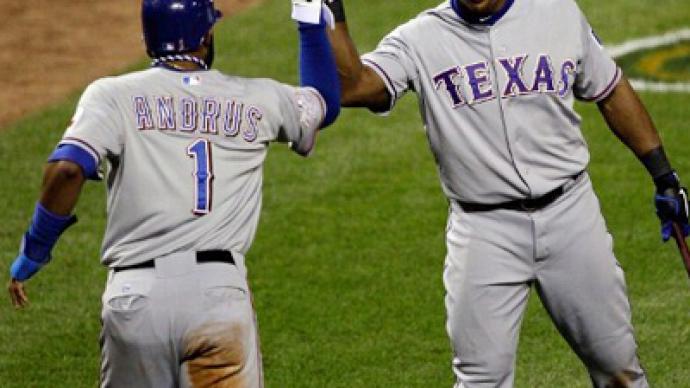 The Texas Rangers have managed to steal the second game of the World Series against the St. Louis Cardinals on the road.
The Cardinals got to the big dance by doing things differently from their rivals. The seventh inning of this game, however, proved a virtual repeat of the opener. Pinch-hitter Allen Craig firing a RBI single to open scoring, giving the Cardinals a 1-0 lead.The Rangers were determined to re-write the ending to this one though, with Josh Hamilton tying the game at 1-1 before a Michael Young sacrifice fly made it 2-1.And that proved to be the final score, as last year's runners-up changed the complexion of the finals series."That was huge, huge that we pulled this out. Going down 2-0 in a series, obviously if you're that team that's down 2-0, you don't want to look at statistics from the past," David Murphy, Texas outfielder, told ESPN. "But I think the past will tell you that most teams that get out to that 2-0 lead will win the series.""That's what the postseason is all about," Colby Lewis, Rangers' starting pitcher, added. "It was exciting, man. It gives me goose bumps now, just talking about it."It is a wide open baseball championship final now, with the sides heading to the Lone Star state for the next three games.
You can share this story on social media: