Fidel takes blame for Cuban baseball team failure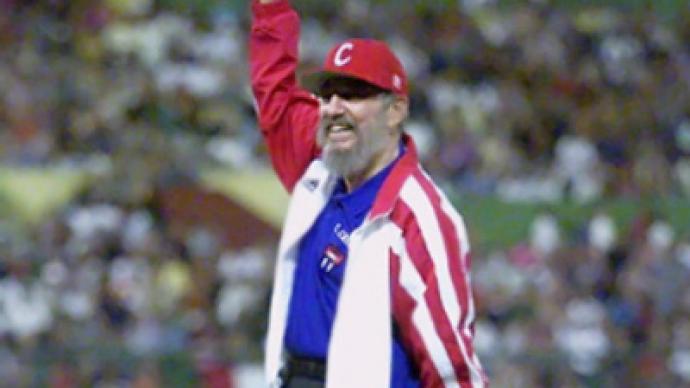 Retired Cuban leader, Fidel Castro, says he's responsible for the weak performance of his country's national team at the World Baseball Classic in San Diego, AFP news agency reports.
The tournament saw the Cubans first elimination before the finals in the international game since 1951.
Castro says the Cuba's sporting officials, including himself, are to blame for the poor performance because they were "basking in the sun" and didn't correct mistakes in team's preparation while it was still possible.
Fidel has no problem with the players who, he stressed, fought to the end.
Three-times Olympic and 25-times World Champions, Cuba progressed to the second round of the World Baseball Classic beating South Africa and Australia, but then left the tournament after two defeats against Japan.
In the end of his statement, posted on the Cubadebate.cu website, Fidel promised that the Cubans will be back.
Castro used to play baseball himself when he was young. He was a pitcher at his school's team and there are even rumours that he was scouted for various U.S. baseball teams.
You can share this story on social media: