Castro foresees the end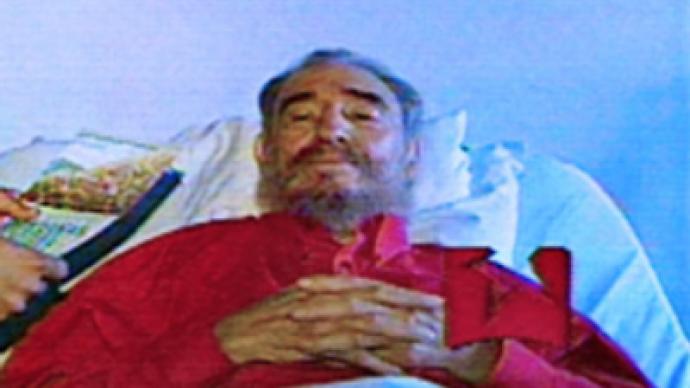 Fidel Castro doesn't expect to be alive to witness the end of President Obama's first term in office. That is according to an editorial written by the former Cuban president on an official website.
"I have had the rare privilege of observing events over a long period of time. I get information and meditate carefully over these events," Castro wrote. "I don't expect to enjoy this privilege in four years, when Obama's first term in office concludes."
Castro watched the US inauguration on television and proceeded to express a trust in Barak Obama's honesty, breaking a silence which lasted more than a month. His last essay was published on the 15th of December. Castro lavishes praise on the new U.S. president:
"The intelligent and noble face of the first black president of the United States since its founding two and one-third centuries ago as an independent republic had transformed itself under the inspiration of Abraham Lincoln and Martin Luther King into a living symbol of the American dream," the ex-Cuban leader writes.
"But despite noble intentions, there are still many questions to answer," Castro added, specifically pointing out the question of whether a capitalist system can protect the environment.
The long break in Castro's essay writing has prompted speculation about his health. He has largely kept out of public view since being treated for an undisclosed stomach complaint in 2006.
You can share this story on social media: