Tropical Cuba comes in from the cold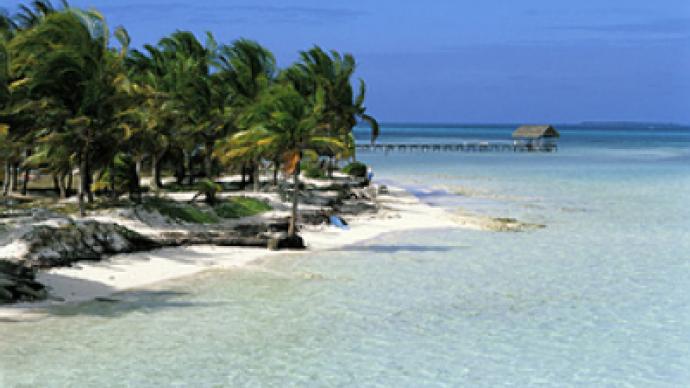 After decades of isolation, Cuba is finding new friends. Emboldened neighbours, former foes and allies are all warming to the socialist state. Will the Caribbean throw off the last vestiges of the cold war?
Last week in a leafy park in Cuba's second city Santiago, Raul Castro led the 50th anniversary celebrations of the Cuban revolution. With the country struggling after three devastating hurricanes, and a shortage of fresh fruit and vegetables, it was a relatively low-key affair.
The past 50 years have not been easy: only 90 miles away, its powerful North American neighbour has had 10 presidents hostile to Cuba, one of whom even backed an invasion, while its state-run economy has creaked under severe sanctions.
Despite the lack of protection and support of the Soviet Union since its collapse, and the death-defying efforts of some its people to flee for a better life elsewhere, a Castro remains in charge.
Fidel's final removal from power had been keenly anticipated by Cuba's neighbours eager to see in what new direction Raul would lead the island state.

On December 16, Brazil hosted the region's inaugural summit on integration and development. The US was not invited, while Raul was welcomed on his first international trip since taking power two years ago.
In a show of solidarity, the regions' leaders demanded an end to the embargo on the island. Bolivian President Evo Morales even urged the expulsion of all US ambassadors until the embargo was lifted – a proposal that fell on deaf ears.
Cuba has found new kindred spirits in the Bolivarian revolutionaries of Venezuela, Bolivia and other left-leaning South American countries. To their leaders, Fidel's ongoing revolution is a source of inspiration to be celebrated.
In terms of healthcare and education, Cuban assistance in Venezuela and Bolivia has been invaluable in programmes to raise standards. In return, subsidised Venezuelan oil limits the number of Cuban power blackouts.
The regional economic powerhouse, Brazil, has also provided heavyweight support for the socialist state. President Lula da Silva has publicly called for an end to US sanctions. An oil rights-for-aid deal has been signed by the two nations.
Cuba has had more suitors from further afield: China, Russia and the EU are all seeking closer ties. Recent visitors include Russian President Dmitry Medvedev and China's President Hu Jintao. In November, a Russian warship cruised off Cuba after visiting the region for the first time since the Cold War.
The Chinese President sent a congratulatory message on the anniversary of the event. It celebrated the countries' cooperation in politics, economy and trade, culture and education, science and technology, and public health. An ideological bedfellow, China has a growing influence in Cuba.
As alliances are being made, the EU furthers its own ambitions to ease tensions with Cuba. Next month, Ireland's Minister for Foreign Affairs arrives to develop co-operation. However, the EU's relations with Cuba have yet to be normalised.
The long-term thorn in the side of the Cuban administration remains the USA. Here, too, there are signs of a potential warming under the forthcoming Obama administration. Both sides have made hesitant overtures. The president-elect and President Castro have shown a willingness to open talks. Castro did couch his rapprochement with the suggestion that they met at Guantanamo.
Even now with the trade embargo, the US is Cuba's fifth biggest trading partner. There are signs that after 50 failed years of attempting to change the policies of Cuba by sanctions, isolation and invasion, there is now an appetite for a new approach. How Cuba responds to the options opening up to it from neighbours and further afield remains to be seen.
Jonathan Stibbs for RT
You can share this story on social media: