Lochte wins 400-meter medley, Phelps only fourth
Published time: 28 Jul, 2012 21:26
Edited time: 29 Jul, 2012 01:26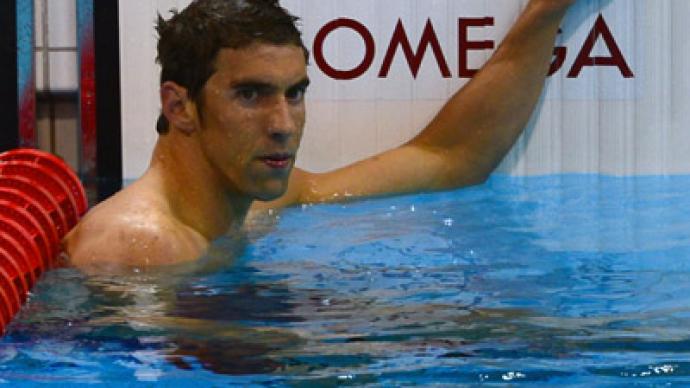 The highly-anticipated duel of two US swimming superstars did not turn out quite as expected, with Ryan Lochte dominating the Olympic 400-meter individual medley, while Michael Phelps, sensationally, missed out on a medal.
­Lochte led from start to finish, beating his nearest rival by more than three seconds to claim his fourth career Olympic gold.
Brazil's Thiago Pereira grabbed the silver medal, with Kosuke Hagino of Japan right behind him.
Phelps, who was looking for his 17th Olympic medal on the night, missed out on a medal by 34-hundredths of a second.

"It was just a crappy race," he told AP.  "I felt fine the first 200, then I don't know. They just swam a better race than me, a smarter race than me, and were better prepared than me. That's why they're on the medal stand."
It wasn't Phelps's day from the start as the American experienced significant problems in the qualifying.
And in the final, he fell behind right from the start, despite butterfly being his trademark stroke.
But the 14-time Olympic champion still has plenty of chances to make history again by becoming the first male swimmer to win the same event at three straight Olympics.
The 27-year-old will also compete in the 200 individual medley as well as the 100 and 200 butterfly at the Games.