Swedish coach wants Russians 'fall on their knees'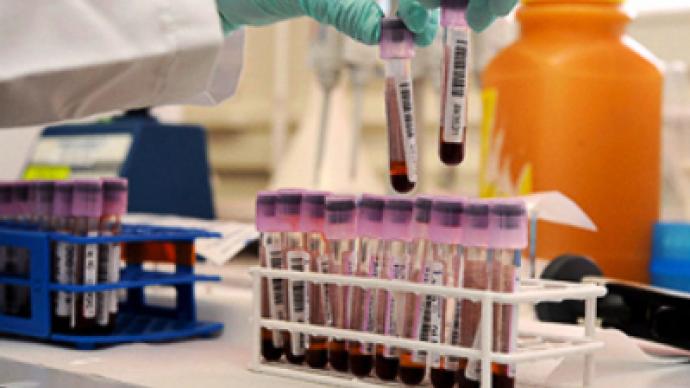 Sweden's biathlon team coach Wolfgang Pichler has said Russian sportsman Maksim Chudov should 'crawl on his knees' and make an apology to him. Pilcher has many times accused team Russia of doping.
Pichler's words came as response to Chudov's claims it was the coach who should apologise, Swedish 'Expressen' writes.
Earlier Sweden was threatening to boycott the Russian leg of the biathlon World Cup over safety concerns. He claimed the Russian team should be banned from competition, which is underway in South Korea, after three of their biathletes failed drugs tests.
Pichler organised signature collection in order to carry out his threat, but it's not clear still, how many signatures his proposal has finally got.
Meanwhile, the Swedish coach says he received death threats by email from Russian fans.
The Russian leg is due to be held in Khanty-Mansiysk in March. In the meantime the Russian authorities say they are ready to investigate the death threats. But it has not yet received an official complaint from Sweden and questions the origins of the emails.
"There is a special procedure, the Swedish side has to follow if they want us to investigate something," said Valery Gribakin, Internal Affairs Ministry spokesman.
"So far we haven't received any official requirement. Anyway if we get it, we would start to look for the guilty immediately. We have an experience of finding people, who have been targeting someone on the Internet. Plus there is a big question whether those e-mails came from Russia, it could have been sent from anywhere".
Also unconvinced is the Russian Biathlon Union, which says Pichler is over-reacting.
"You know, every day all of us receive some strange e-mails on very different topics," Dmitry Loyev from the Union told RT.
"Even I get some threats via Internet. But you've got to realise there is a specific group of people that write this kind of letters. You just can't take them seriously, and I think Mr Pichler understands that. He has always been against our team for some reason".
You can share this story on social media: