Saudi women await London 2012 invitation
Published time: 12 Jul, 2012 12:05
Edited time: 12 Jul, 2012 16:22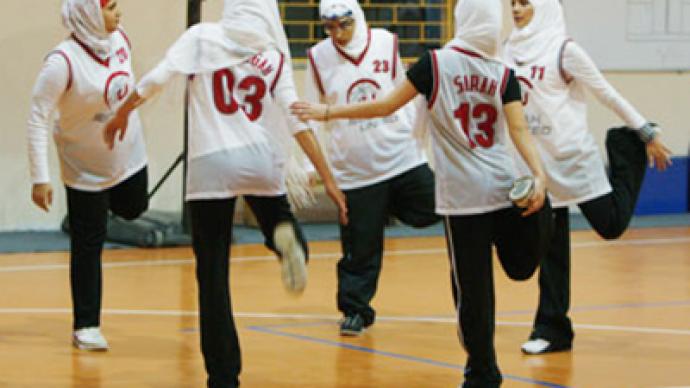 Saudi Arabia will send female athletes to London 2012 if they get an invitation from the International Olympic Committee.
­The country is close to giving in to the international pressure and sending women to the Games for the first time ever
However, none of the Saudi female athletes managed to pass the Olympic qualification, and the country's sporting officials now expects a special approach for the IOC.  

"Saudi Arabia will allow female athletes to participate if they receive an invitation from the International Olympic Committee or other countries' Olympic committees," the official, who declined to be named because of the sensitivity of the issue, told Reuters. "There is a joint committee of the IOC and the Saudi Olympic Committee to discuss which female athletes will receive an invitation and for which sports."
"No invitations have been issued yet," he added.
Show-jumper Dalma Rushdi Malhas was the only Saudi woman capable of qualifying for London 2012, but an injury to her horse prevented the 20-year-old from making the Olympics.
Human rights organizations have demanded the IOC exclude Saudi Arabia from the Games if female athletes aren't allowed to take part.