Saudi women's London 2012 prospects still in question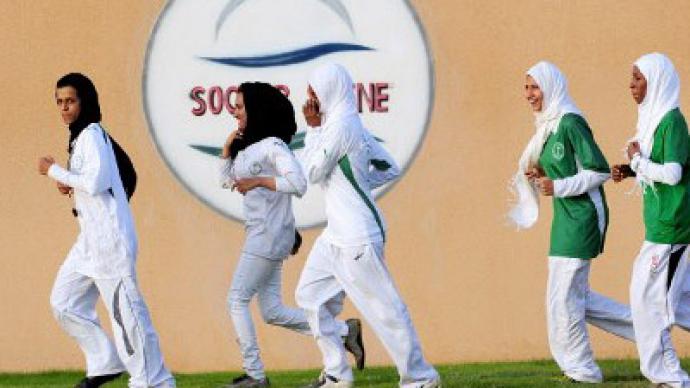 Saudi Arabian sporting officials are in no hurry to give in to the IOC's efforts to allow the country's female athletes to compete at the London Games.
The International Olympic Committee raised the issue under pressure from Human Rights Watch, which in a recent report accused Saudi Arabia of violating the Olympic charter on gender equality.  "We are continuing to discuss with them, and their athletes are training and we hope that they will qualify in due time for the Games," Jacques Rogge, IOC president, is cited as saying by Reuters news agency.At the same time, the Olympic boss has declined the possibility of sanctions against the Gulf state, as well as the idea of allowing Saudi women to take part in the Olympics under a neutral flag.  "There is absolutely no reason to consider the participation of Saudi women under an IOC flag," he said."There is a commitment (to allow women to compete), it is not an easy situation and we are working with them to find a solution," Rogge added.The negotiations continue, but if they fail – Saudi Arabia would be the only delegation in London 2012 to be represented by male athletes only. The Muslim states of Qatar, Brunei and Saudi Arabia were the only nations without women on their teams in Beijing 2008.  But Qatar and Brunei have shown commitment to sending female athletes to London this summer.
You can share this story on social media: