'Russian weightlifting not on dope'
Published time: 16 Aug, 2012 15:45
Edited time: 16 Aug, 2012 19:45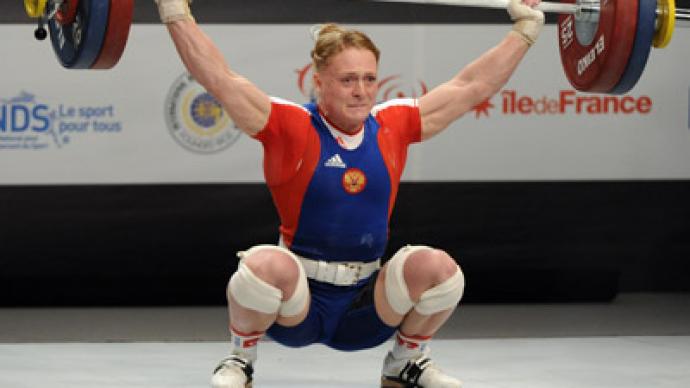 The Head of the Russian Weightlifting Federation has scuttled rumors the country's Olympians have been using dope.
The Russian Olympic weightlifting squad suffered three late injury withdrawals – world champions Oksana Slivenko, Khadzhimurat Akkaev and Dmitry Klokov. All of them could have won a medal in London and their untimely injuries triggered the rumors of doping.
However, federation president Sergey Syrtsov says Russia's squad was totally clean.
"We've had no problem with doping," the RIA news agency quotes him as saying. "I hope we won't have one either. Its rumors, and more rumors."
Syrtsov says all the athletes are regularly and thoroughly tested. "We can't have any problems with doping because the controls are very serious," he said.
Russia's only doping case at the Olympics was track cyclist Victoria Baranova, who confessed to taking synthetic testosterone.
Meanwhile, there has already been an athlete stripped of their medal due to doping in London. Belarus shot putter Nadezhda Ostapchuk was forced to hand her gold medal to Valerie Adams of New Zealand.