Olympic boss proud of Russian display at London Games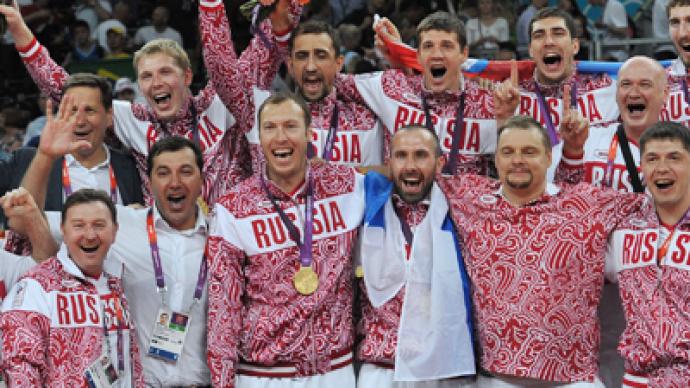 The performance of Russian Olympians at the London Games shows the greatness that the country's sport possesses, believes president of Russian Olympic Committee, Aleksandr Zhukov.
"The main result of the XXX Summer Games is the feeling of pride for our country, which the fans experienced after the display of our Olympic team," Zhukov told the Russian Olympic Committee's official website. "Twenty-four times the Russian anthem has been played in honor of our champions at the Games. There are also 25 silver and 33 bronze medals on our medal account. In all, it's 82 medals. That's more than at the Olympic Games in Beijing four years ago." "The current results indicate the positive dynamics of development of high-performance sport in our country. And we'll try to make another step forward at the next Summer Games in Rio 2016," he added. At the same time, the official admitted that there are plenty of areas, which still need improvement. "We don't have any euphoria after our success," Zhukov stressed. "An important phase of the deep analysis of performance of our athletes is still ahead. It's obvious that we didn't achieve the desired result in some the disciplines. Our primary objective now is to understand why this happened and how to avoid this in the future."Team Russia turned out to be uncompetitive in swimming, rowing and several other medal-rich sports, while the country's medal hopefuls in modern pentathlon, boxing, fencing and women's team sports failed to meet expectation at the Games.However, according to Zhukov, the Russian victories outweigh all the negative moments there were in London."But, for sure, the London Olympics will be remembered by the spectacular displays of our athletes – a breakthrough by the Russian judo team, brilliant performance in athletics, the very first medals in badminton and women's boxing, perfect routines from synchronized swimmers and rhythmic gymnasts and, of course, Russia's maiden gold in volleyball. That's a great way to finish the Olympic Games. I hope that London 2012 will become a starting point in the brilliant careers of many of our Olympians," the official said. Team Russia finished fourth – behind the US, China and hosts Great Britain – in the overall medal count at the London Olympics, stopping one gold short of fulfilling the medal plan of the country's sporting bosses.
You can share this story on social media: