Russian Olympic uniform makes 'ugly' list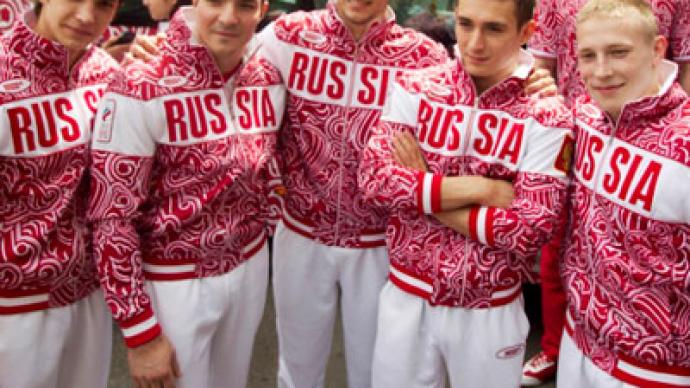 Time magazine has issued its list of the worst and the best London Olympics opening ceremony outfits with the Russian kit named among the least fashionable.
The swirly red lines on the suits, designed by Russia's Bosco Sport group, made the authors so "dizzy", that they had no other choice but to put Team Russia's uniform in the ugly list. They join the American "made-in-China" costumes as well as the Australian – again among the worst-dressed Olympic nations with their "flight attendant" kit.The Chinese Ronald McDonald-like attire jointed the Spanish – yet another "creative" work by Bosco Sport – and the Hong Kong athletes' awkward threads.
Perhaps the most dissatisfied are the Spanish competitors, as the majority of them did not mince words voicing their attitude towards the Russian-made kit."Looking forward to seeing [tennis player] Feliciano Lopez wearing the official Olympic uniform. He'll never have worn anything so ugly in his life," former tennis number one Carlos Moya tweeted a week ago. "Olympic equipment? There are no adjectives," Spanish hockey player Alex Fabregas echoed Moya.
On the other end of the list are usual snappy dressers – France and Italy, as well as South Korea, Jamaica and Germany, with host Great Britain sneaking in as well.
With only a few days until competition commences, those who lost in the sartorial stakes may be able to cheer themselves up by winning something more valuable at the Olympics.
You can share this story on social media: