'GB our main rival in London' – Russia's Olympic boss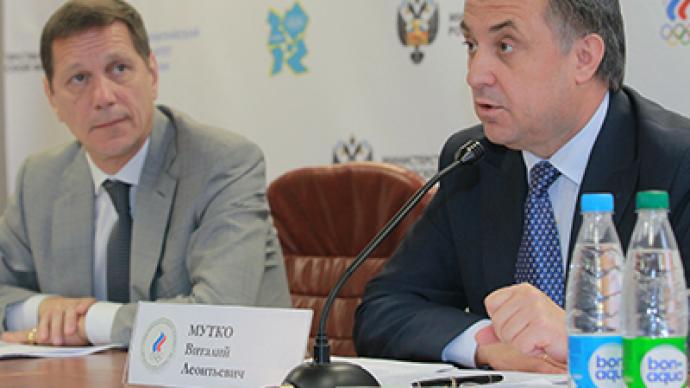 Russia sees Team Great Britain as its main rival at the London Olympics. The country's Olympic Committee is targeting 25 gold medals at the Games and third place in the medal table.
On Tuesday, Russia's Olympic committee president Aleksandr Zhukov and Sports Minister Vitaly Mutko held a news conference devoted to the fast approaching summer Olympic Games in London.Russia is sending 436 athletes, 208 men and 228 women, to the Games, which kick off on July 27. The team won't be represented in just three disciplines – football, field hockey and BMX, while the Sports Minister says the team will be "competitive" in 25 out of 37 ones. Russia has third place in the medal table in its sights, behind the usual suspects United States and China, which are universally deemed uncatchable."Judging from the results of recent world championships, we should win around 25 gold medals," Zhukov said.Twenty-three golds were enough to fill the overall podium at Beijing 2008, but this time the Russians have to contend with the hosts enjoying the right to flood the Games with competitors.Team GB is entering a total of 542 athletes and setting a target of 48 medals in total, which automatically makes them Russia's main rival."We all know how strong the USA and China are, and finishing in the top three overall would be a good result for us. That is why our main rival will be Team Great Britain," said Zhukov.
You can share this story on social media: