Russian kayakers fastest in Olympic sprint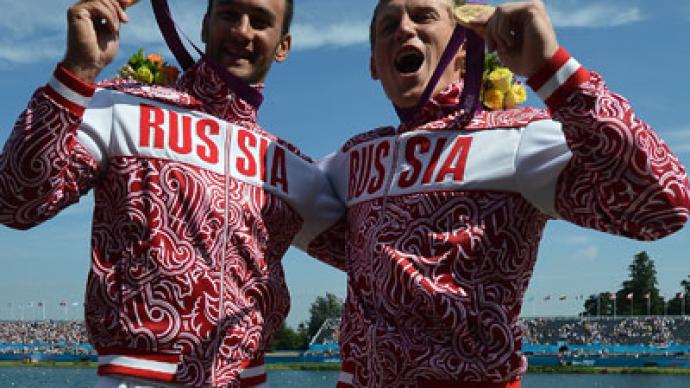 Russian kayak sprinters Yury Postrigay and Aleksandr Dyachenko have claimed gold in the last event of the Olympic kayak and canoe tournament.
The season leaders breezed through their final, covering 200 meters in 33.507 seconds. "It was really hard but Olympics is Olympics. We prepared well to win in London," Postrigay said afterwards.Their main rivals, Belarusian duo Raman Piatrushenka and Vadzim Makhneu, finished more than half a second behind.Local favorites Liam Heath and Jon Schofield claimed the bronze medal, trailing almost a second to the champions.Yet another Russian medal hopeful, reigning world champion Ivan Shtyl claimed a bronze in the canoe 200m sprint. Shtyl's old rivals, Yury Cheban of Ukraine and Jevgenij Shuklin of Lithuania, put their noses in front of the Russian on the finish line.Ahead of the Olympics the Russian stressed there is no medal other than gold, so the result will keep him motivated at least until the next Olympics in Rio de Janeiro 2016.
You can share this story on social media: