Antyukh claims another athletics gold for Russia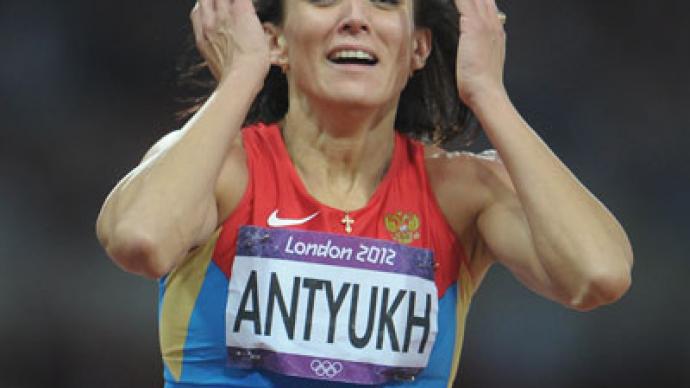 Russia's Natalya Antyukh has won the women's 400-meters hurdles at the London Olympics to take the country's gold medal count to 11.
In the final on Wednesday night the 31-year-old edged out world champion Lashinda Demus, missing the games record by just 0.06 seconds. Antyukh, a bronze medalist in the 400 meters at the Athens Olympics in 2004, won in 52.70 seconds, with Demus 0.07 seconds behind. Zuzana Hejnova of the Czech Republic got the bronze medal in 53.38. "It's great that I claimed my personal best, but it will be better if I break the world record, which now seems not far away," Antyukh said after winning the final.Meanwhile, another Russian athletics medal was delivered by Elena Sokolova on Wednesday, who finished second in the women's long jump. The 26-year-old, who finished the day with a personal best of 7.07m, was sandwiched between two Americans, Britney Reese (7.12m) and Janay Deloach (6.89m).
You can share this story on social media: