School for Strippers: Children to compete in pole dance event
Published time: 23 Aug, 2012 11:28
Edited time: 23 Aug, 2012 15:28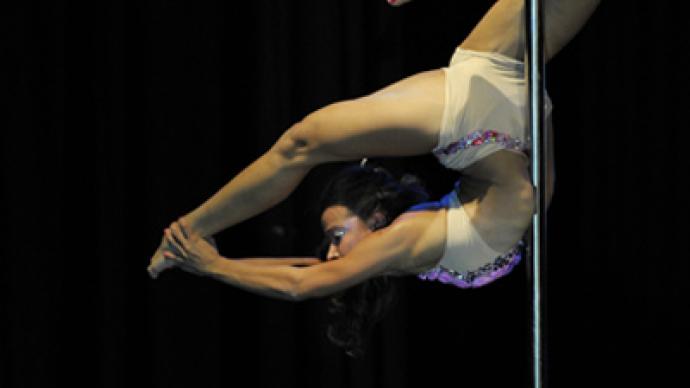 Children as young as seven are to be allowed to take part in pole dancing championships to be held in St. Petersburg.
­The Northern Capital of Russia will host the fifth Miss & Mister Pole Dance Russia event this year.
It will be the first time youngsters in two age categories of 7-9 and 10-13 years old, will be seen on the pole.
Over a 1000 dancers from all around the country are expected to take part in the tournament, which is scheduled to be held on September 7-9.
According to the organizers, "the event is aimed at popularizing and developing pole acrobatics in Russia and around the world as well as promoting a healthy lifestyle through sporting activities on the pylon."
Kyrgyzstan and Brazil are the two countries where pole dancing is officially acknowledged as a sport.
Before the mid-2000s, the only place where it was commonly seen was strip clubs.