Plyushchenko 'feeling fine' after successful knee surgery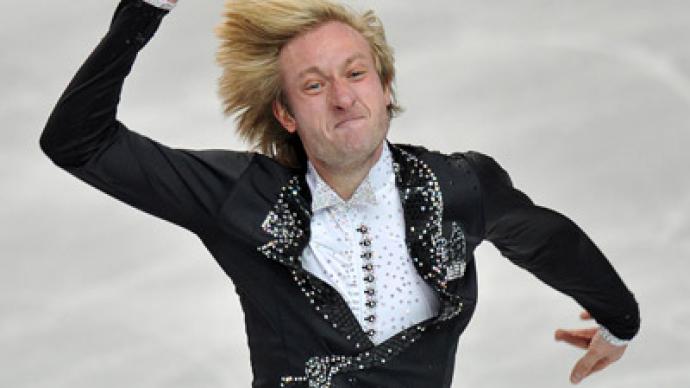 Olympic figure skating champion Evgeny Plyushchenko has undergone successful knee surgery in Germany, but still will not be going to next month's World Championships in Nice, France.
The 29-year-old tweeted he is feeling fine after the operation, but had already said he would not be competing for his fourth world title in France.
Last year's bronze medalist, and European runner-up, Artur Gachinsky will be Russia's biggest hope at next month's tournament.
Just last month, Plyushchenko was crowned European Champion for the seventh time in his career at the major event in Sheffield, England, and is targeting the Sochi Olympics in 2014.
"Evidently, now it's the best time to solve health problems," Plyushchenko's personal coach Aleksey Mishin said. "We've got long term plans. On April we will start working on our new program."