Pluschenko withdraws from figure skating Euros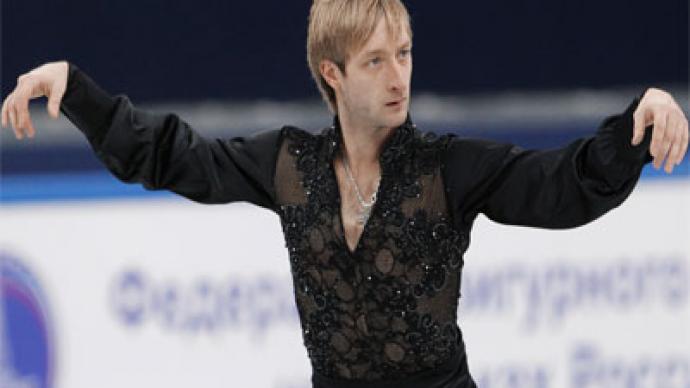 Tournament favorite, Russian skater Evgeny Pluschenko, has decided to withdraw from the European Figure Skating Championships in Zagreb, Croatia after a disappointing sixth spot in the short program.
Pluschenko received just 74.82 points for his performance from the judges after making mistakes on the triple axel and lutz.
"It's not a tragedy," the Russian is cited as saying by Ves-Sport news agency. "However, I myself don't understand what happened. Maybe I just hurried to make the triple axel, from which I fell very long ago. It seems I wanted to finish the program as soon as possible. My training for the Euros was so intense – I wanted to leave this behind faster."
The 30-year-old added that the last minute change in the program and strange behavior from the event's security were the other factors, which prevented him from doing his best. "We removed the quadruple jump because of my injury," Pluschenko explained. "And, apparently, I couldn't readjust from quadruple to a triple jump and fell because of that. And I was outraged by the security guards. They didn't allow me to warm-up: 'You can't run! You can't walk! Go there! Go here!' They began touching me and, of course, it made me angry. But it's still inexcusable to make such mistakes."
After a disappointing result in the short program, the seven-time European champion announced that an injury meant he could no longer compete in Zagreb.
With Pluschenko out of the picture, it's 2010 champ, Florent Amodio, who took the lead in the men's event.
The Frenchman scored 89.82 points, with second-placed Javier Fernandez of Spain just over a point behind.
You can share this story on social media: