Pluschenko allowed to skate at European champs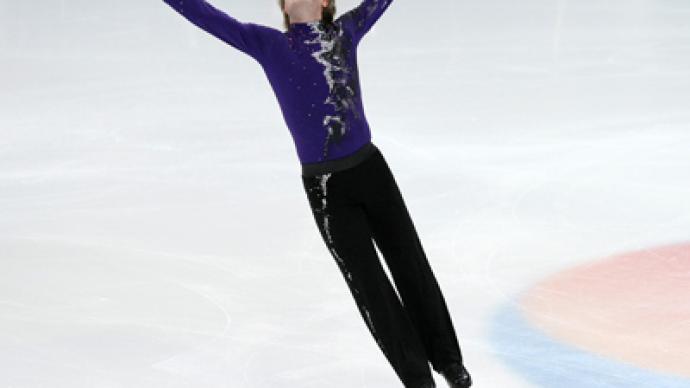 The International Skating Union has allowed Russian figure skating star Evgeny Pluschenko to take part in the upcoming European championships in Sheffield, England.
Special permission was required for the 29-year-old as he had not collected the necessary ranking points in international competitions this season.
"The rule of the minimum score required for skater to participate in European and World Championships, which was adopted not long ago, is directed against weak athletes," Aleksandr Gorshkov, head of Russia's Figures Skating Federation told R-Sport news agency. "Its idea is to filter out those skaters so that the level of competition won't decrease. And Plushchenko is clearly no weak athlete."
Pluschenko made his return to sport at the Russian figure skating championships, which took place in Saransk on December 25–28.
He topped the men's competition, winning his ninth domestic title and, therefore, made it to the Russian squad for the Euros.
The last time Pluschenko competed in an international event was at the Vancouver 2010, where he skated to bronze.
He then was disqualified by the ISU for taking part in a commercial ice show without informing his federation.
The ban was lifted in the summer, with the skater resuming training to compete for Russia in Sochi 2014.
Artur Gachinski and Sergey Voronov will accompany Pluschenko is Russian men's team at the European championships, scheduled for January 22–25, 2012.
You can share this story on social media: