Pluschenko's spine also needs surgery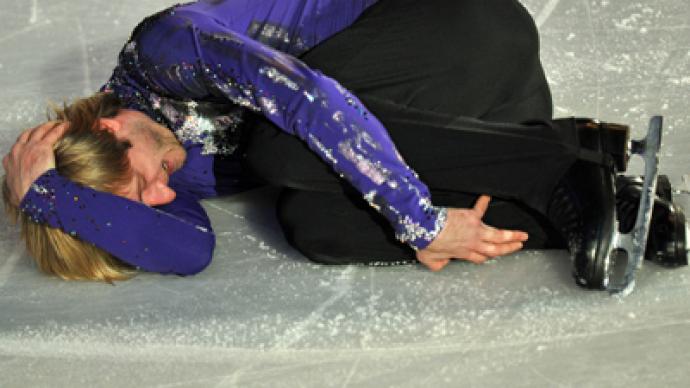 Figure skating great, Evgeny Pluschenko, says that his spine also needs to go under the knife in addition to knee surgery, which was announced earlier.
"They found a hernia in my spine and it is a decent size," Pluschenko told Sport-Express newspaper. "Therefore I'll need further surgery."Health problems will see the 29-year-old missing out on the Word Figure Skating Championship to take place in Nice, France, between March 26 and April 1. But according to coach Aleksey Mishin, the break is essential for his charge as the schedule of his preparations for Sochi 2014 is going to very tight. "Now is the perfect moment to deal with health problems, because we have long-term sporting plans," Mishin said. "In April, will start working on the new program. In order to improve, we'll turn to foreign experts. I'll keep their names secret for now. But we want to benefit from the European and American experience."Pluschenko has made his second return to amateur skating, setting an all-time European scoring record of 261.23 points to snatch gold in Sheffield, England in the end of January. The 2008 Olympic gold medalist, three-time World and seven-time European Champion is now aiming to bring his country a medal at his home Games in Sochi in two years' time.
You can share this story on social media: