Pluschenko bags tenth domestic figure skating title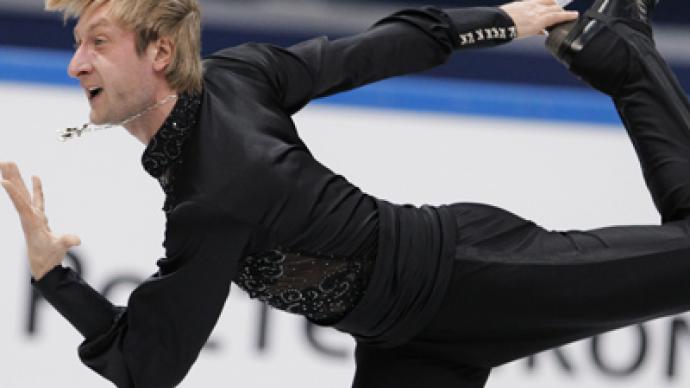 Legendary figure skater, Evgeny Pluschenko, has won his tenth Russian champion's title at the event held at the Iceberg center in 2014 Olympic capital Sochi.
Pluschenko, who was in the lead after the short program, had no problems in securing his lead after the free dance. The 30-year-old scored a total of 265.94 points to beat second placed Sergey Voronov by 11.88 points.The bronze medal went to Konstantin Menshov, who received 228.88 from the referees, leaving Artur Gachinsky in fourth position. Turin 2006 champion, Pluschenko, is one of Russia's biggest Sochi 2014 hopefuls as he decided to stay in the sport to grab his second Olympic gold medal at the home Games.