Pluschenko files lawsuit for TV presenter 'insult'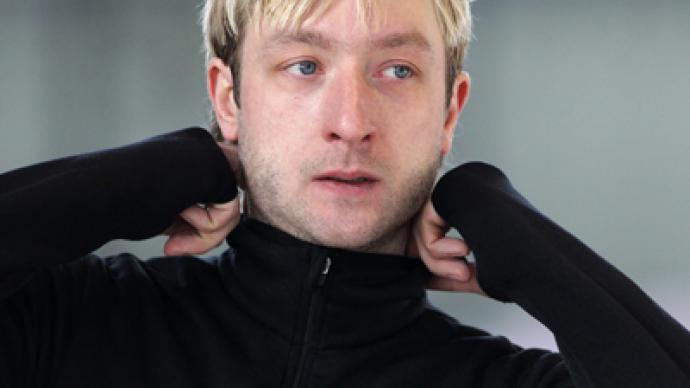 Russia's top figure skater, Evgeny Pluschenko, is planning to sue a TV commentator, who called reports about the athlete's spine surgery fake.
"That surgery never took place," Andrey Zhurnakov said while commentating on the Four Continents Figure Skating Championships for Eurospot 2 channel on Saturday. "The way it was reported in the media, with only Channel One making a story on it… all this reminds of the strategy used to make PR-moves in show business."
The statement offended Pluschenko, who said that he and his lawyers are going to file a lawsuit as soon as Monday.  "I will defend my honor and dignity because it was an insult not only to me personally, but to my whole team," the two-time Olympic champion told R-Sport news agency. "I don't deserve such treatment after my career. Such things must be stopped. There should be no place for such scoundrels on television."
Pluschenko underwent a successful surgery on his spine in an Israeli clinic in the end of January, with the 30-year-old getting an intervertebral disc replaced.
When asked to comment on the possible lawsuit, Zhurnakov stressed that insulting the athlete's honor and dignity wasn't his intention.   "I only gave my version and my view on how it was presented in the press, saying that it all reminds me of a PR stunt," he explained.
Pluschenko is married to one of Russia's leading music producers, Yana Rudkovskaya, who was behind singer Dima Bilan's success at the 2008 Eurovision.
You can share this story on social media: