Israeli air forces bomb central stadium in Gaza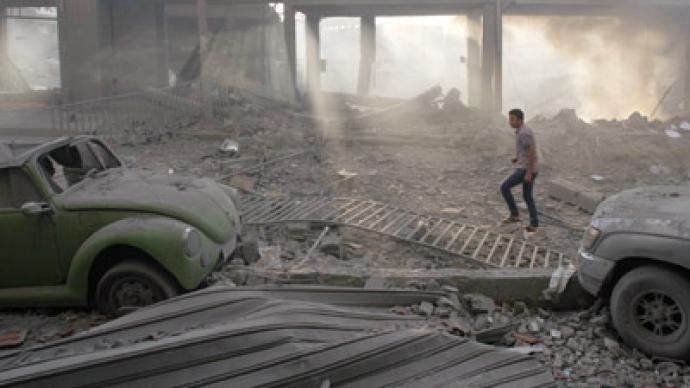 The Israeli military has destroyed the central stadium in Gaza as part of Operation Pillar of Cloud, claiming the sports facility was used by the Palestinians as a rocket launch site.
According to RIA-Novosti, four craters have appeared on the football pitch of the Palestine Stadium. The explosive blasts and shrapnel have also done severe damage to the stands and service areas.  Guards say the arena was bombed several times by the Israeli planes, with the latest attack coming on Monday morning. The Palestine Stadium, which was built during Yasser Arafat's rule in the mid-1900s, had a capacity of 10.000. It was used to stage Palestinian national team's games, training of Olympians as well as concerts by Arab artists. The arena was bombed in 2006 which football's governing body FIFA helped rebuild.
You can share this story on social media: