Suicide after Olympic failure? Russia's volleyball coach found hanged in hotel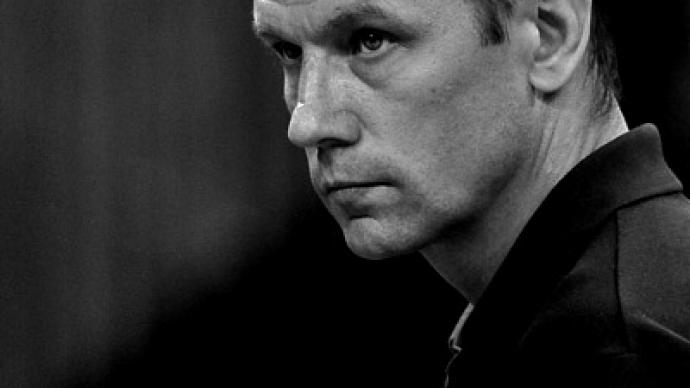 The head coach of Russia's national women's volleyball team was found hanged in his hotel room in Croatia, local media reported. The team's lackluster performance at the London Olympics may be behind the alleged suicide.
Sergey Ovchinnikov, 43, was at a training camp in Croatia with his team Dynamo Moscow when the tragedy occurred. According to Croatia's 24sata news website, Ovchinnikov missed breakfast; when the club's employees went to his room, they discovered him hanging.Russian Volleyball Federation director general Aleksandr Yeremenko confirmed the news of his death, but said he was unable to provide any further details.Former Russian coach Vladimir Kuzyutkin speculated the suicide may have been a reaction to the poor showing of the Russian women's volleyball team at the 2012 London Olympics. "This is so stupid," Kuzyutkin told the RSN radio station. "He was my friend, my colleague. No one said a bad word about him. Yes, there was a blunder at the Olympics, well, to hell with it. I don't know why he couldn't cope with it."Ovchinnikov's team entered the London Games as one of the favorites. But the team missed out on medals, losing 3-2 in the quarterfinals to future Olympic champions Brazil.The head coach of the men's volleyball team, Vladimir Alekno, confirmed that the London failure was a huge blow for Ovchinnikov."He took the Olympics very personally," Alekno said. "I saw what he was going through and how upset he was after the defeat. He didn't talk much. Even after victories he was always thinking about something and smoked a lot."Another reason behind the possible suicide may be health problems. Sovetsky Sport reported that Ovchinnikov had recently been suffering from strong headaches. The cause of death has not been officially announced, with the Russian embassy in Croatia awaiting confirmation from local authorities. "The information we have is from Russian sources only," embassy press secretary Boris Pavlov told Interfax. "Croatian colleagues haven't reached out for us yet. So the circumstances of the incident aren't clear to us yet."The coach will be buried in the Russian city of Yaroslavl, where his wife and two children live.Ovchinnikov led the country's student squad to bronze at the 2011 Universiade, and was tapped to coach the national team the same year.Under his leadership, Russia progressed to the London Games, earning the first slot in the world qualifiers.
Brazil's Sheilla Castro (bottom L) defends against Russia's Nataliya Goncharova during their women's quarterfinal volleyball match at Earls Court during the London 2012 Olympic Games August 7, 2012. (Reuters/Ivan Alvarado)
Brazil's players celebrate winning their women's quarterfinal volleyball match against Russia at Earls Court during the London 2012 Olympic Games August 7, 2012. (Reuters/Ivan Alvarado)
Russia's head coach Sergey Ovchinnikov (2nd R) speaks to his players during their women's volleyball qualifying tournament match against Serbia for the London Olympics in Tokyo, on May 25, 2012. (AFP Photo/Toshifumi Kitamura)
RIA Novosti/Igor Zarembo