Cyclist Ekimov awarded Athens 2004 gold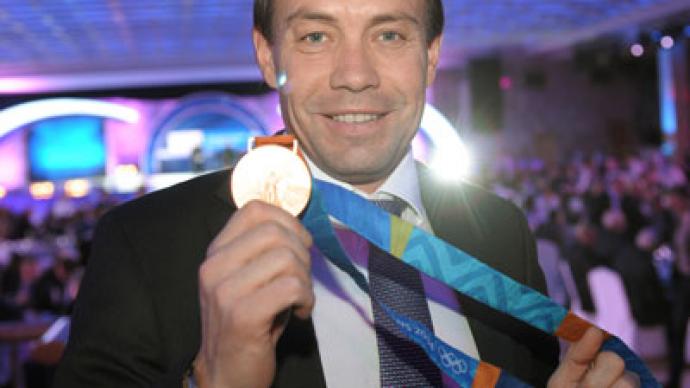 Cyclist Vyacheslav Ekimov and three other athletes were awarded Olympic medals at the annual Russian Olympians ball on Friday.
­Ekimov was declared the Athens 2004 champion after the International Olympic Committee formally annulled US competitor Tyler Hamilton's time trail gold for doping.
It's the third time the 46-year-old Russian has clinched gold as the Katusha Team general manager also topped the podium in Seoul 1988 and Sydney 2000.
Long jumper Tatyana Kotkova received bronze from Sydney 2000 in the Kremlin, where the Russian Olympic committee staged the ball.  
Kotkova was awarded 12-years on after American Marion Jones was stripped of her medal for doping.  
The list of London Olympics champions has also been amended as shot putter Evgeniya Kolodko and runner Natalya Nazarova got their silver medals.
Kolodko moved up a spot after one of the biggest doping scandals at the 2012 Games, as Nadzeya Ostapchuk of Belarus was stripped of her gold just hours after the closing ceremony.