Russia wins gold … at 2004 Olympics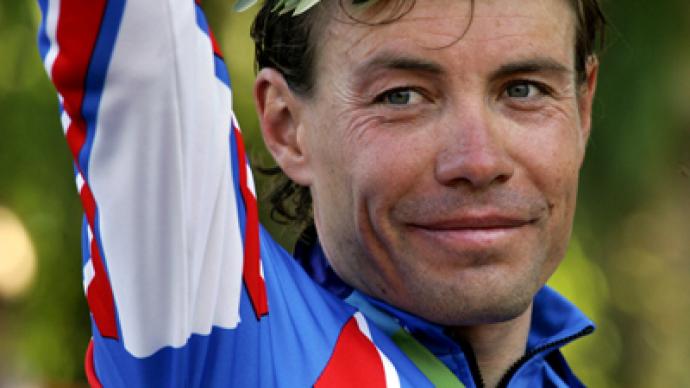 While the Russian athletes are struggling to win gold at the London Olympics, a retired Olympian has added the king of medals to the country's Olympic medal tally eight years after the 2004 Games in Athens.
On Friday, the International Olympic Committee formally stripped American cyclist Tyler Hamilton of his 2004 gold for doping and awarded the medal to Russia's Vyacheslav Ekimov, who now becomes a three-time Olympic champion.Hamilton was disqualified from his victory in the road race time trial at the Athens Games. The golden medal consequently was passed to Ekimov, who finished second in the race, American Bobby Julich was moved up from bronze to silver and Michael Rogers of Australia from fourth to bronze. After years of denials, Hamilton told CBS's ``60 Minutes'' last year that he had repeatedly used performance-enhancing drugs. The IOC asked for documents from the U.S. Anti-Doping Agency before reallocating the medals. "Hamilton will be asked to hand the medal back and there will be an exchange of medals with the other athletes," IOC spokesman Mark Adams said.