Biathlon star Zaitseva unsure about quitting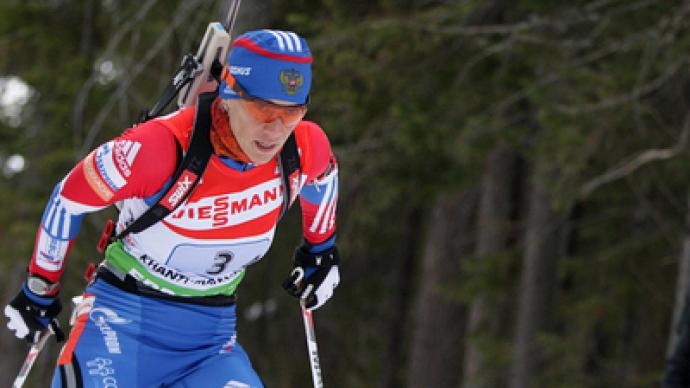 The leader of the Russian women's biathlon team, Olga Zaitseva, says she may still reconsider her decision to leave sports at the end of the season.
The 32 year old said she was calling it quits after the failed relay race at the recent home World Championships in Khanty-Mansiysk, saying she is planning to concentrate on her family life now.The event turned out to be a complete disaster for the Russian women, who failed to earn a single medal, with fourth place being Zaitseva's best result.   "With all my truthful heart I want to thank all those who support and understand me! You reinforced my faith in real fans. And to all the other people, I'll say that a friend in need is a fried in deed. I won't ask for forgiveness – I've nothing to make excuses for," the athlete wrote in a statement on her official website."As for my decision to quit, I'll think about it in calmer circumstances and ask my family and relatives for advice," she added.Zaitseva has won two Olympic gold medals in the biathlon, as well as 33 World Cup events.
You can share this story on social media: