NFL shocked by another shooting tragedy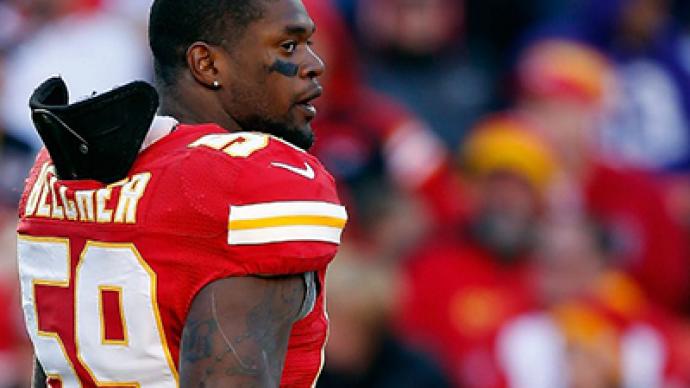 A pro football player for the Kansas City Chiefs killed his girlfriend Saturday, then drove to his club's stadium and shot himself in front of his coach and general manager.
Local police said that Chiefs linebacker Jovan Belcher and his girlfriend, 22-year-old Kasandra M. Perkins, had been arguing recently. The two of them have a young child, who was being cared for by family. Belcher is reported to have thanked General Manager Scott Pioli and Coach Romeo Crennel for what they'd done before shooting himself in the parking lot of the team's practice facility. Police had locked it down by mid-morning and reporters were confined to the street just outside the gates. "The entire Chiefs family is deeply saddened by today's events, and our collective hearts are heavy with sympathy, thoughts and prayers for the families and friends affected by this unthinkable tragedy,'' Chiefs Chairman Clark Hunt said in a statement. The team said it would play its home game against the Carolina Panthers as scheduled on Sunday at noon local time "after discussions between the league office, Head Coach Romeo Crennel and Chiefs team captains." Belcher, who was 25, is not the first among American football players and NFL retirees to die from self-inflicted gunshot wounds in the past couple of years. In May, former San Diego Chargers linebacker Junior Seau shot himself in the chest at his California home.