Medvedev to lead Russian delegation at London 2012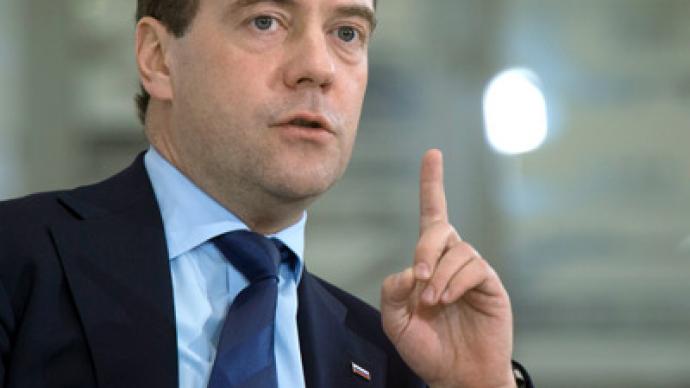 Prime Minister Dmitry Medvedev will be heading the Russian delegation at the opening ceremony of the upcoming London Olympics, President Vladimir Putin informed journalists at the final media conference of the G20 summit in Mexico.
During talks with British Prime Minister David Cameron, Putin shared his plans to come to the Games himself. "I'll probably also visit the Olympics," he said. "I want to come see the judo competition. In any case, it will be a private trip".
Putin is known for practicing judo as he holds the sixth dan and the master of sport title in this martial art.  
The opening ceremony of the 2012 Summer Olympics is scheduled to take place in the British capital on July 27.
You can share this story on social media: