Fair play? UK to ban leaders accused of human rights abuse from Olympics
Published time: 23 May, 2012 17:49
Edited time: 25 May, 2012 08:00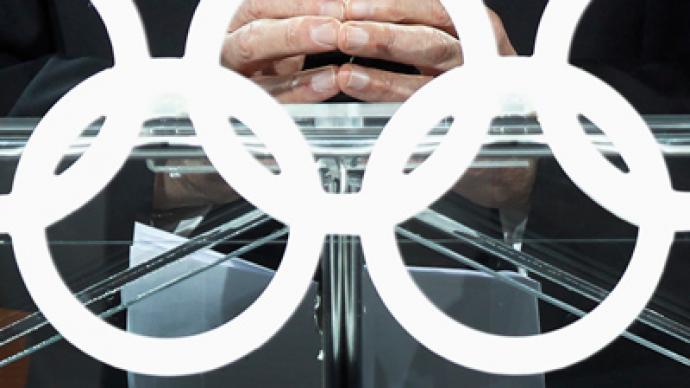 The seemingly noble move is tainted by the fact the very people accused of rights violations in their home countries – like the King of Bahrain, for example - were warmly welcomed by the Queen just last week, at her Diamond Jubilee lunch.
Foreign Office Minister Jeremy Browne told MPs that leaders linked to such crimes will not be allowed into Britain to attend the summer Olympic Games.
"Where there is independent, reliable and credible evidence that an individual has committed human rights abuses, the individual will not normally be permitted to enter the UK," Browne said.
The announcement came after Iranian President Mahmoud Ahmadinejad that he was hoping to attend the London Olympics, which start on July 27, but that British authorities weren't too keen on allowing him to.
"I would like to be beside the Iranian athletes at the Olympic Games in London to support them, but the British have issues with my presence," Tehran's official news agency IRNA quoted Ahmadinejad as saying.
The Olympic double standards have caused many to wonder what it is that makes supporting one's national team unacceptable, while dining with HM The Queen is perfectly fine. For many of those accused of human rights violations did in fact dine with the Queen during a sovereigns' lunch in honor of her Diamond Jubilee.
Former Foreign Office Minister Denis MacShane seized on Mr. Browne's comments, and called for Russian president Vladimir Putin and Bahrain's King Hamad, who dined with the Queen at Windsor Castle, not to attend the London spectacle.
MacShane came out swinging, claiming that there is "reliable and credible evidence that President Putin in Russia and the King of Bahrain have allowed officials under their authority to commit human rights abuses."
"If they have any sense they will simply not come to the Olympics, as the British people do not want sport to be sullied by those responsible for torture and deaths being given a red carpet welcome in London," he added.
News reports also say MacShane's proposed blacklist also includes politicians from Syria, China, Zimbabwe and Saudi Arabia.
Syria and Zimbabwe are easy – their leaders are banned from traveling to or within the EU; the same goes for Aleksandr Lukashenko, the permanent Belarusian president nicknamed "Europe's last dictator." But there are several more countries – and thus, several more leaders that could put Britain in a bit of a tight spot.
Uzbekistan president Islom Karimov and his Turkmen counterpart Gurbanguly Berdymukhamedov are both planning to attend the lavish opening ceremony – but according to Human Rights Watch, their countries are "absolutely in the category of the worst dictatorships in the world and the worst abusers of human rights."
It is not yet certain whether British politicians will prefer to be good sports, or choose to pull no punches.
But just the fact that this issue is being widely debated in the media means the political games have begun before the Olympics were able to.
Activist and journalist Sukant Chandan believes the reason why King Hamad's name was kept off the list is because Bahrain is absolutely fundamental to British interests in the Gulf region.

"Bahrain is a small Gulf state that was set up like all the other Gulf monarchies by the British in the first place anyway," he told RT. "The struggle of the Bahraini people for democracy really cuts to the absolute, fundamental nature of British and, generally Western neocolonial control of that region – so that's why the British are so keen to keep things sweet with the Bahraini government."

Chandan argues that while British foreign policy cannot exactly be called hypocritical, it can be said that it is based on double standards. He said the responsibility for Bahrain's human rights violations should be directed against Britain herself.

"Britain is the master puppeteer and Bahrain is just the puppet, so really the responsibility should be directed against Britain, and not necessarily against Bahrain," he noted. "So I think the dynamic is a little bit skewed here."

­Katerina Azarova, RT