Medvedev keeps close eye on sport federations
Published time: 26 Jun, 2011 11:10
Edited time: 26 Jun, 2011 15:22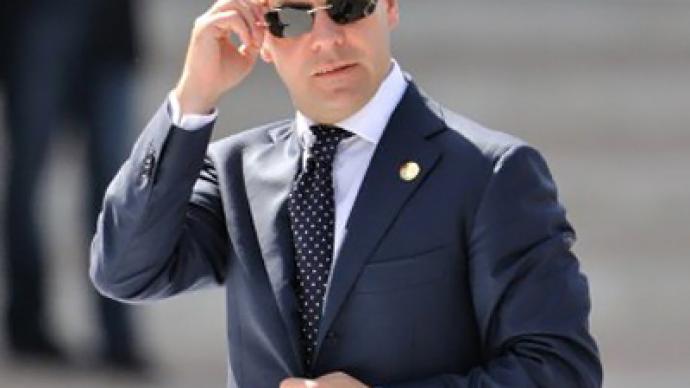 Dmitry Medvedev is putting the pressure on sport federations in a bid to tackle Russia's falling Olympic medal tallies.
The Russian president stated that any sport federation not preparing its athletes properly for international competition will face serious questions.
"The sports ministry must watch particular programs very closely and take all corresponding measures, if they are not being carried out properly. The ministry could go as far as to suspend the professional licenses of certain sport federations. In the worst cases they could even take them away permanently," he said.
The president also stressed that federations would terminate contracts with those sportsmen who fail to pass a doping test. Medvedev signed a relevant decree a few days ago.
Despite a massive money injection (6.2 billion rubles, which is around $220 million) during preparations for the Winter Olympics in Vancouver, Team Russia failed to meet the fans' expectations. They came 11th in the overall standings, claiming just three gold medals. The blunder triggered a wave of prosecutor's investigations, which found around $9 million in inappropriate expenditures.
Two criminal cases were filed, while head of the country's Olympic Committee and several sport federation presidents were forced to resign.