Surfer rides record 100-foot wave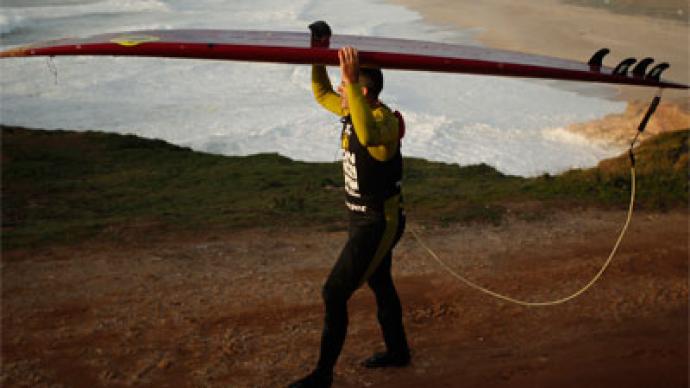 American surfer, Garrett McNamara, is said to have broken his own world record by riding an enormous 100-foot (around 30.4 meters) wave off the coast of Nazare in Portugal.
Fellow surfers Andrew Cotton and Alastair Mennie were in the water to witness McNamara's feat."Everything was perfect, the weather, the waves," Mennie told the Guardian newspaper. "Cotty and I surfed two big waves of about 60 feet and then, when Garrett was ready a canyon wave of over 90 feet came. The Jet Ski was the best place to see him riding the biggest wave I've ever seen. It was amazing." "Most people would be scared but Garrett was controlling everything in the critical part of the wave. It was an inspiring ride by an inspiring surfer," he added. If McNamara's claim is verified he'll top his own record of 2011 when he took on a 78-foot wave – also at Nazare. Winning the biggest tournament purse ($70,000) in surfing history in 2002 and riding tidal waves from calving glaciers in Alaska in 2007 are among the 45-year-old's other notable achievements.
You can share this story on social media: