Chess grandmaster Kramnik to retire at 40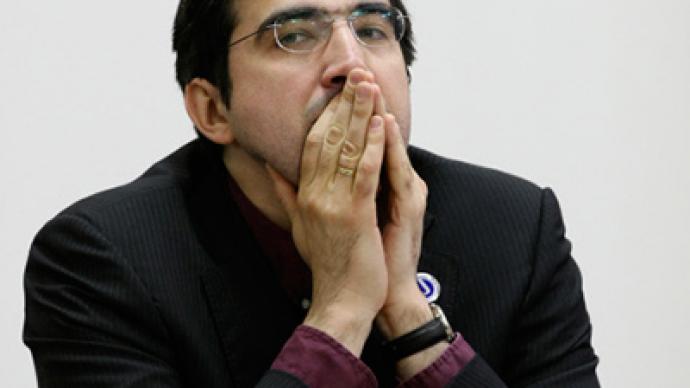 The 14th chess world champion, Vladimir Kramnik, says he will finish his career when he turns 40 in four years' time.
"I haven't lost the love of chess, it still brings me pleasure, but I can hardly stay on the top level for another ten years," Kramnik said at a news conference in Moscow. The meeting with the media took place the day after the Super Final of the Russian Chess Championship, in which Kramink trailed in fifth. "Chess is getting younger. Generations are changing rapidly. Many 17-year-olds become top players now. I want to try something different from chess," the Russian grandmaster said, not specifying what that "something" would be. Vladimir Kramnik is currently ranked fifth in the FIDE, with a rating of 2781. The 36-year-old become an undisputed chess world champion after beating Veselin Topalov of Bulgaria in a title match in 2006, but lost the crown to current champ Viswanathan Anand year later.
You can share this story on social media: