Russian grand master secures world record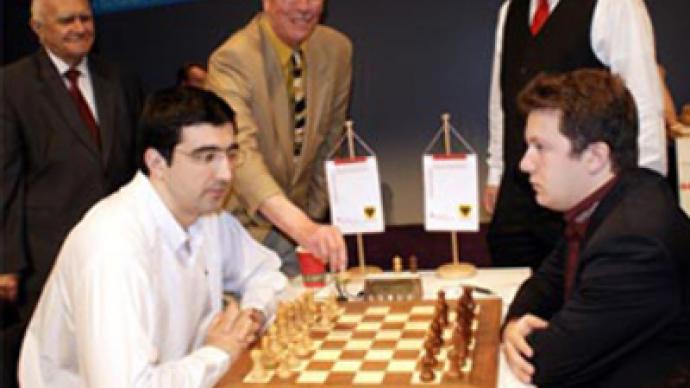 Vladimir Kramnik, a Russian grand master, will see his name added to the Guinness Book of World Records.
The chess player won the tournament at Dortmund for the ninth time, making him the first one in the world to have done so at a major chess tournament.
Kramnik won the last match against the tournament's winner from four years ago, Arkady Naidich. The 2009 champion, however, only needed a draw to secure his title.
Kramnik topped the league table with 6.5 points, out of possible total of 10. He was followed by Hungarian Peter Leko, Norwegian Magnus Karlsen and Russian Dmitry Yakovenko.
You can share this story on social media: