Pole vault queen has training problems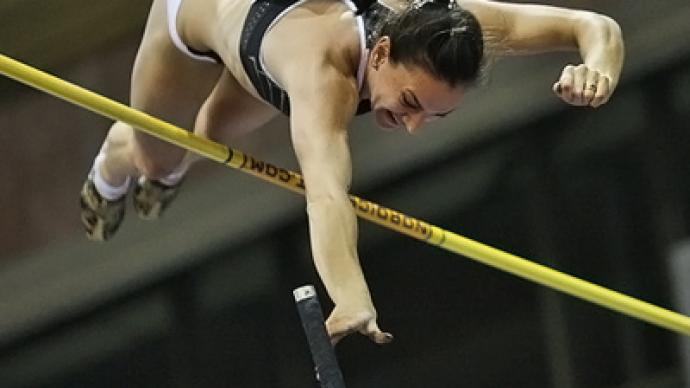 The coach of pole vault world record holder, Elena Isinbayeva, says preparations for the athlete's return to competitive sports are taking place in conditions that are far from perfect.
­The two-time Olympic champion from Russia has decided to take a year-long break after her unexpected failure at the Berlin World Championships in 2009.

"I have to admin that our training for the European Athletics Indoor Championships is as successful as possible in the conditions we are in. Elena spends most of his time in Italy, and regularly travels to Monaco," Vitaly Petov told the official website of the Russian Athletics Federation.

According to the coach, it's the weather which is hampering the outdoor training as "it's cold and often rains".   

"Elena has to train in the arena, which is located in Florence. As we planned, we do a lot of jumping work. We only have small sessions outdoors," he added.

But Petov said Isinbayeva is used to such conditions as "she has always practiced in this manner: indoors for the winter season and in the street – for the summer"

The European Athletics Indoor Championships is scheduled to take place in Paris on March 4-6, 2011.  

But the 28-year-old athlete is expected to make her first jump after the break earlier – next February.