Teammate explains Isinbaeva's failure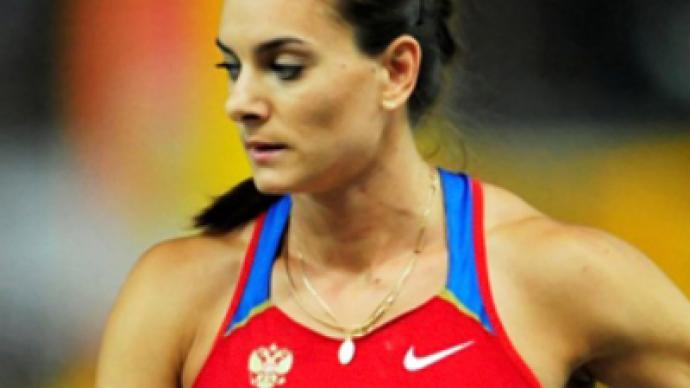 Pole Vault World record holder Elena Isinbaeva failed in Berlin because she wanted to 'win without putting much effort into it' says Russian two times Olympic medalist Svetlana Feofanova.
Isinbaeva, who has dominated the sport for five years, was unable to clear a single height at the 12th IAAF World Championships in Athletics in the German capital, allowing Anna Rogowska to celebrate a victory she never dreamed of claiming.
And Feofanova suggested it happened because the Russian athlete wanted to grab the gold by showing a rather modest result of 4. 75 metres or 4.80 metres as she did in Osaka in 2007, RIA-Novosti news agency reports.
But when Isinbaeva, whose world record is 5.05 metres, failed her first attempt, she just got nervous.
According to Feofanova, it was better to start the competition from 4.65 metres to boost confidence with a successful jump.
She also stressed that Isinbaeva's techniques were far from ideal on the night, but added that despite all the negative factors she should have won.
Svetlana Feofanova, who missed the event in Berlin due to injury, was a world champion in pole vault in 2003. She than took silver at Athens Olympics in 2004 and was third last year in Beijing.
You can share this story on social media: