Pole vault queen abandons her throne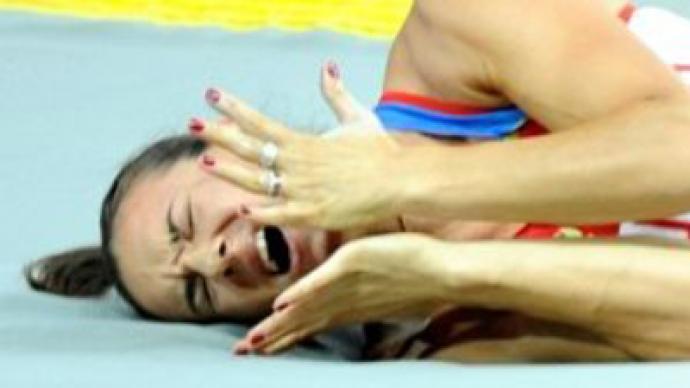 Elena Isinbaeva has vowed to bounce back after her shock defeat at the World Championships last night. The Russian failed to clear a single height to see the end of her five-year domination of the womens' pole vault.
Poland's Anna Rogowska used her golden chance to triumph at the 12th IAAF World Championships in Athletics in Berlin.
She cleared 4 meters and 75 after Isinbaeva chose to come in at that height and failed on her first jump.
Just one year ago the Russian star set a new world record of 5 meters and 5 centimeters to win Olympic gold in Beijing, and so was still expected to win at this point as she put the bar up to 4 meters and 80 centimeters.
But it didn't go to plan. She failed to clear it twice, handing Anna Rogowska the gold.
"It was a real sensation, because Elena is really the best in the world. She is the only one Lady, who has jumped over five meters – this is nearly not reachable," gold medalist Anna Rogowska said on the tournament's official website.
Isinbaeva was left reflecting on what went so badly wrong:
"4 meters 75 centimeters and 4 meters 80 centimeters are my training heights and I always do them. I don't know… It's just time for losing. But I believe it's just for the future great victories."
Another Pole Monica Pyrek was tied for second with Chelsea Johnson of the U.S. And the American was also talking about Isinbaeva during the press-conference:
"I practiced very well, felt ok. That Elena failed shows she is also a human. Everybody can have a bad day. Last year I changed some technical things and was inspired for this year."
You can share this story on social media: