Russia beauty claims European chess crown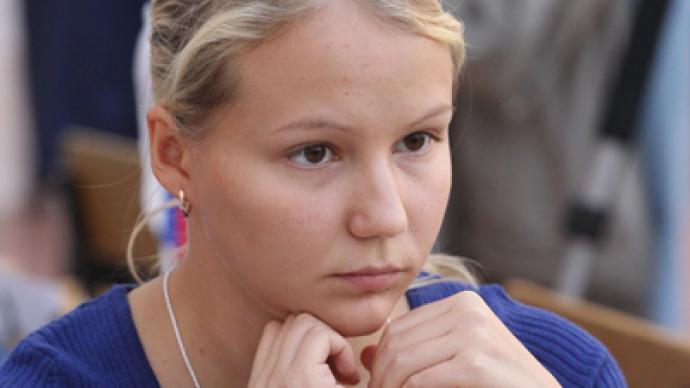 Russian ladies are not only beautiful, but smart as well. Valentina Gunina has proved it by becoming the new European women's individual chess champion.
Her compatriot, Tayana Kosintseva, cruised to silver at the tournament held in the Turkish city of Gaziantep.The title was decided in the final round, in which Gunina, who played white, defeated table-topper Anna Muzychuk of Slovenia.Kosintseva also took the upper hand in her match against Georgian chess master Nana Dzagnidze.As a result, Gunina, Kosintseva and Muzychuk all had 8.5 points after 11 meetings, but the Russian duo prevailed over their Slovenian rival due to additional indicators.Another Russian, Aleksandra Kostenyuk, came among the top 14 players to qualify for the Chess World Championship.The Turkish triumph became the first big international achievement in the career of 23-year-old Valentina Gunina.There's been another notable event in Gaziantep as the chess world received its youngest International Master.Russia's Aleksandra Goryachkina has become an IM at the age of just 13 years and five months.The native of Salekhard in Yamalo-Nenets Autonomous Region is the student of the famous Polar Chess School. She's a World and European champion among the girls her age.
You can share this story on social media: