Russia's top cyclist caught doping before London 2012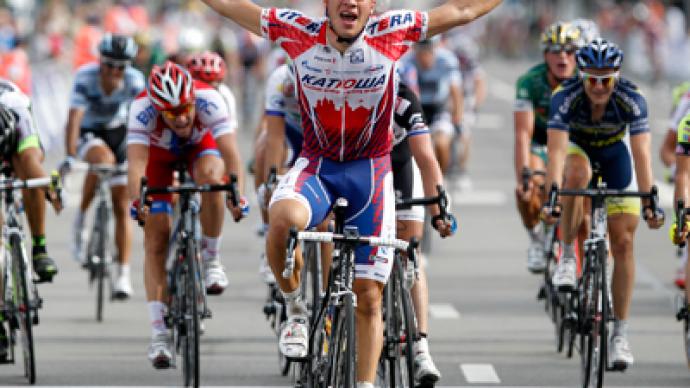 Team Russia may lose one of their biggest Olympic hopefuls, as cyclist Denis Galimzyanov has been provisionally suspended following a positive doping test result.
According to the International Cycling Union (UCI), erythropoietin, or EPO, was found in a urine sample taken from Galimzyanov on March 22. The Katyusha team member has the right to appeal against the ban and request the backup "B'' sample be tested.If it proves positive as well, the 25-year-old would have to forget of his plans for London 2012 as he's most likely to be handed a two-year disqualification. Meanwhile, the chairman of the Russian Cycling Federation's anti-doping commission, Aleksandra Gusyatnikova, says it's too early to comment. "Such situations are very delicate…" she told Ves Sport news agency. "Until we get the official information from the UCI, it's pointless to talk about anything."A sprint specialist, Galimzyanov was considered to become the leader of the Russian men's cycling team at the London Games after his victory in the Paris – Brussels race last year. EPO is one of the most widely used modern stimulators, with Russian biathletes Dmitry Yaroshenko, Ekaterina Yurieva and Albina Akhatova all currently serving a two-year bans for its use.
You can share this story on social media: