France deny Russia fourth consecutive handball crown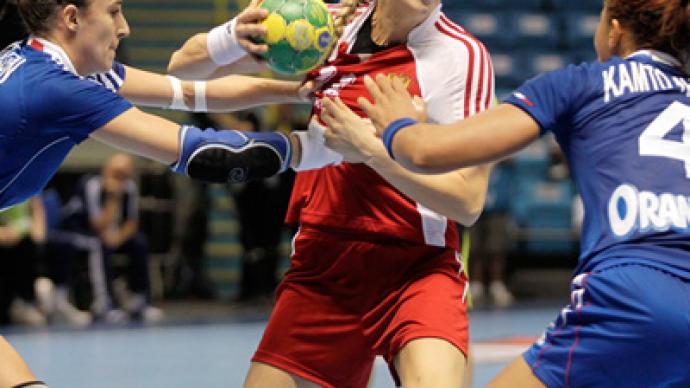 The Russian women's handball team have relinquished their world crown after going out to France, by a two-point margin in the quarter-finals in Brazil.
It was a tight battle in Sao Paulo as the French sought to avenge their final defeat by Russia two years ago.
Siraba Dembele put France in front 12 minutes in and they never gave up that lead despite heroics by Russian goalkeeper Anna Sedoykina, who saved a penalty.
With less than a minute to go Polina Kuznetsova put Russia within one goal. However, the dream of a fightback stopped there as Claudine Mendy netted France's last in the dying seconds to make the final score 25-23.
An impromptu dance followed as the French celebrated moving into their fourth semi-final, while Russia, who had won the last three world titles, were left with the daunting prospect of still having to book a spot in next summer's Olympics in London.
France will face either Denmark in the semi-final.