Russia claim 4th handball trophy in 8 years
Published time: 20 Dec, 2009 15:34
Edited time: 20 Dec, 2009 18:41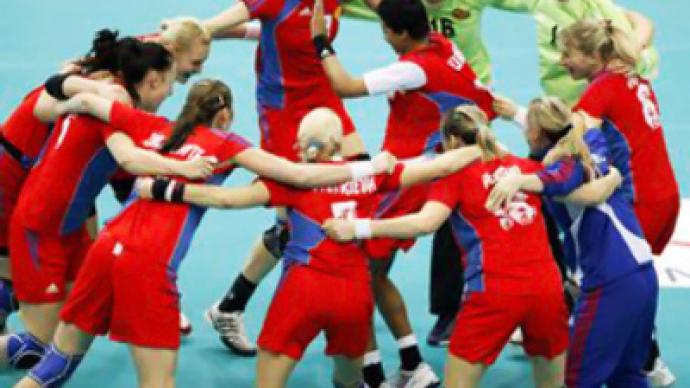 Russia's handball team have beaten France 25-22 to claim the Women's World Handball Championship in China – their fourth in the past 8 years.
"They danced on the court, as they did in 2001, 2005 and 2007" says the official Handball International Federation website.
Both teams seemed tired after the exhausting semifinals on Saturday, where France outplayed hard nuts Spain, and Russia destroyed probably their principal rivals Norway.
But on Sunday, Russia seemed to have more means with which to decide the match. As often happens in finals, defense was the decisive factor. In a very tough game, Evgeny Trefilov's charges were a bit more mobile in their zone and more creative in offense. Another factor was, of course, the performance of the team's leader, Elena Dmitrieva, who scored 8 goals in the final, all of them coming in decisive moments.
The next Women's World Championship will take place in Brazil in 2011. By winning Gold in China, Russia has directly qualified for this tournament.