Finns stun Russia at Bandy World Champs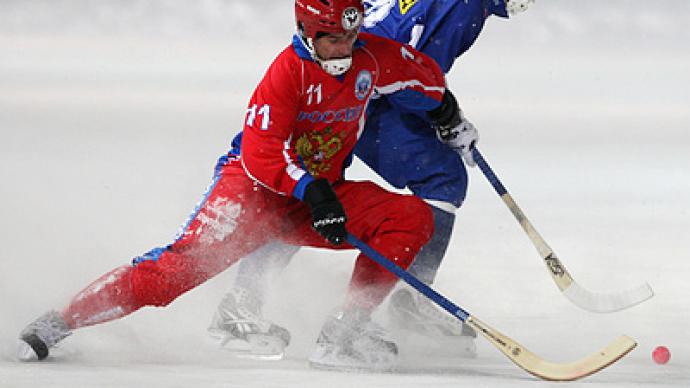 Team Finland produced a major upset at the Bandy World Championships in Kazan by beating hosts Russia, 4-3. The game is also known as Russian hockey.
Russia took the lead early in the first half thanks to Sergey Lomanov's individual effort. But then the Russians were stunned by a Finnish assault, which earned them three goals before the break. The second half saw Russia desperately trying to change the line of the game, but all they could do this evening was approach their opponents within just a goal – 3-4.The result means the Finns, who drew with the Swedes 5-5 in the opener, are now favorites of the group, while the sport's two leading nations – Russia and Sweden – will most probably meet earlier than predicted, in the semis. Russia, one of the favorites in Kazan, are in the chase for the 2011 title along with the reigning champions Sweden and Finland.
You can share this story on social media: