Dakar Rally 2011 route revealed
Published time: 26 Nov, 2010 11:59
Edited time: 26 Nov, 2010 16:52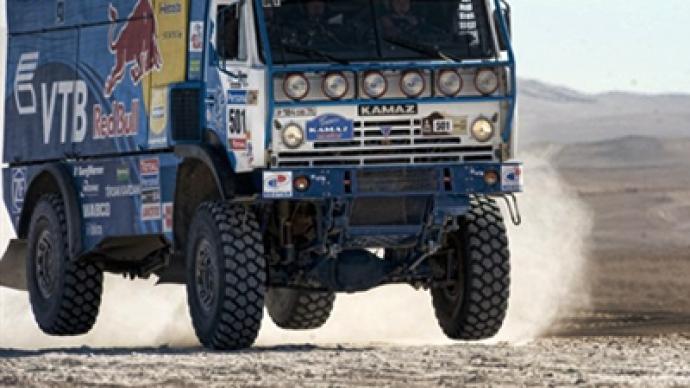 The route of the 32nd Dakar Rally, an event widely regarded as one of the most grueling endurance races in the world, has been officially unveiled in France.
­his year, the route takes the competitors to the extreme northern regions of Argentina and Chile, to the Bolivian and Peru borders, before heading back towards the Argentinean capital.
The route consisting of 9.000 kilometers of roads, tracks and dunes was planned with the idea of saving the more difficult stages for the second half of the event to maintain maximum suspense.
The event starts on New Year's Day and will finish on January 16.Four-hundred-and-thirty vehicles are expected to line-up at the start of the rally, which has seen a vast increase in participation figures.
As usual, the Russian Kamaz-Master team, consisting of drivers Vladimir Chagin, Firdaus Kabirov and Eduard Nikolaev, will be the main favorites in the truck competition.