Bribery case results in long sentences for former Chinese football bosses and players
Published time: 13 Jun, 2012 12:07
Edited time: 13 Jun, 2012 16:09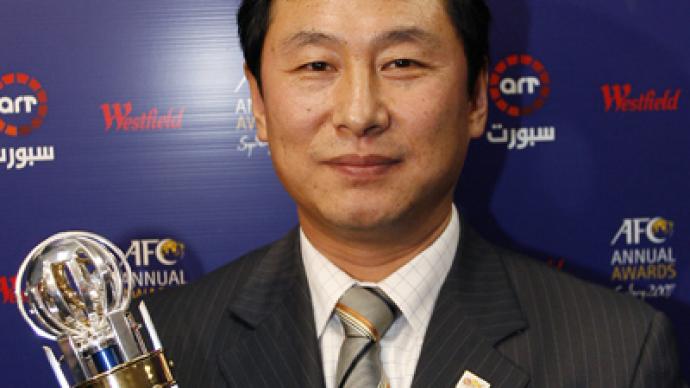 Two former heads of the Chinese Football Association, and four former national team players and two other high-profile officials have been jailed in a sweeping crackdown on corruption in the country's game.
Two ex-chiefs, Xie Yalong and his successor Nan Yong, were each sentenced on Wednesday to 10 years and 6 months in prison for taking bribes. The pair were also ordered to pay around $31,700 in fines by courts in the north eastern cities of Tieling and Dandong.
Xie was convicted of taking bribes worth $273,000, and claims he confessed to some of the allegations only after being beaten and subjected to electric shocks and other abuse. However, police deny the torture allegations.
The former national team manager Wei Shaohui was given the same term of imprisonment for taking bribes, while former technical director Li Dongsheng received nine years for bribery and embezzlement.
Elsewhere, four former national team players were sentenced to up to six years and fined an equivalent of $79,000 for taking bribes to help fix the result of a professional league game.
Wednesday saw the culmination of a campaign aimed to rooting out graft in the Chinese game that has entangled dozens of Chinese football officials, referees and players accused of match-fixing, gambling and other crimes.
Earlier trials of other football officials had resulted in sentences of up to 12 years.