Olympic champ Chepalova to fight for her name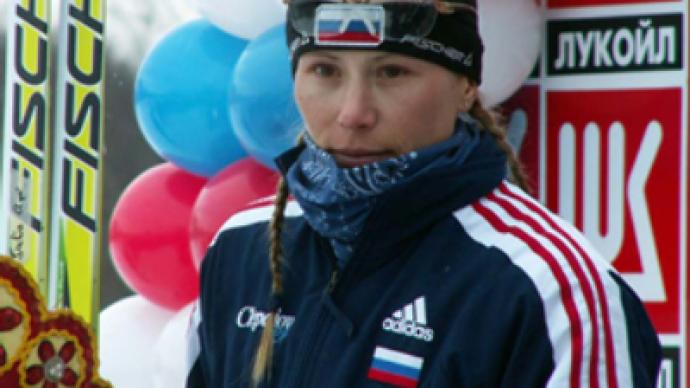 Russia's three-time Olympic skiing champion Yulia Chepalova says she will fight to clear her name after receiving a two-year ban for doping.
Chepalova won golds at the last three winter games, but the cross country skier tested positive for the blood booster EPO in January along with multiple World Cup winner Natalia Matveeva.
Both have now been banned by the International Skiing Federation.
This means Chepalova, who retired earlier this year, will not be making her planned comeback at the Vancouver Olympics next February. However, the 33-year-old insists she is innocent and will appeal at the court of arbitration.
"Naturally, I am not going to surrender. I think these people made a big mistake by choosing me as the object of their injustice. I always win. I proved it in sport and I will try to do it in life. We are going to appeal and will fight for the dismissal of disqualification," Yulia Chepalova told Komsomolskaya Pravda newspaper.
Russia's skiing federation says it is a case she has to do individually with her lawyers, but they hope she is able to clear her name.
You can share this story on social media: