Chancellor Merkel urges gay footballers to come out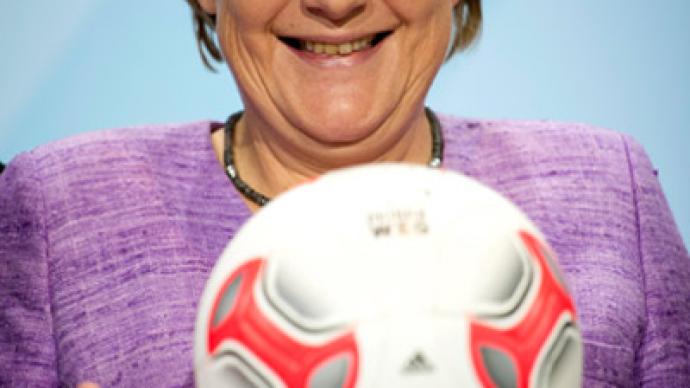 German Chancellor Angela Merkel has called for gay footballers in the Bundesliga not to be afraid of revealing their homosexuality, in the same way some of senior political figures in the country have already done.
The Iron Frau made the statement at a forum in Berlin to discuss integration in sport."I am of the opinion that anyone who sums up the strength and bravery – and we have a long tradition of this behind us in politics – should know that they live in a land where they have nothing to fear," NDTV quotes Merkel as saying."The fact that some people still fear their own situation means we need to send out a clear message: you must not be afraid," Merkel added.While the likes of German Foreign Minister Guido Westerwelle and Berlin's Mayor Klaus Wowereit have revealed their homosexuality, no German Bundesliga footballer has come out yet. However, Bayern Munich president Uli Hoeness is certain it is only a matter of time."It will happen, sooner or later. All clubs are advised to prepare for this topic, so they will have good answers," said Hoeness, speaking at the same forum, dubbed "Go your own way".The subject is not new in German football. Back in 2009, former German Football Federation (DFB) president Theo Zwanziger was the first to tackle the issue, openly supporting gays and saying they should not be afraid to make it public. But some footballers, including national team captain Philipp Lahm, advise against it. "An openly gay footballer would be exposed to abusive elements. For someone who does [come out], it would be very difficult," Lahm argued in German magazine Bunte last year.