Bolt eliminated from Athletic Worlds 100-meter final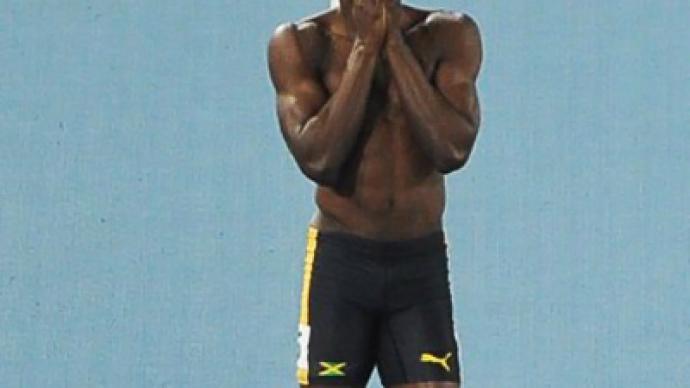 The biggest shock of the World Athletics Championships in Daegu, South Korea came as the planet's fastest man, Usain Bolt, was eliminated from the 100-meter final due to false start.
­The world-record holder and defending champ blasted off ahead of the gun and received a red card from the referees, which disqualified him from taking part in the race.

Bolt refused to give any interviews, but while walking to his car, he told reporters, who were chasing him: "Looking for tears? Not going to happen. I'm OK."

In Bolt's absence, Jamaican teammate Yohan Blake used his chance to bag gold, with the time of in 9.92 seconds.

"I can't find words to explain it," Blake said after the run."I feel like I want to cry. Trust me, I've been praying for this moment for my whole life."

"I felt sorry for Usain, my training partner. I had to take it out in the race for him," he added.

Walter Dix of the US was second in 10.08 seconds, while Kim Collins of Saint Kitts and Nevis got the bronze in 10.09.
­