Zubkov unstoppable in Bobsleigh World Cup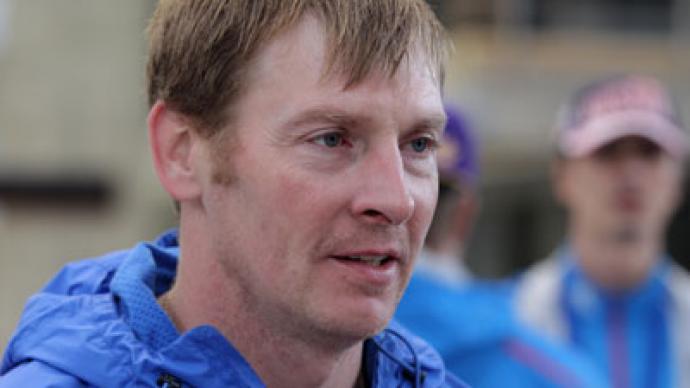 A Russian quartet led by Aleksandr Zubkov has won both American stages since the start of the 2012-13 Bobsleigh World Cup.
Russia-1, who were on top in Lake Placid last week, have repeated the same achievement in Park City, Utah. Aleksandr Zubkov, Aleksey Negodaylo, Dmitry Trunenkov and Maxim Mokrousov showed the best result in both runs, clocking 1 minute 36.26 seconds.Just as a week ago, home crowd favorite Steven Holcomb had to settle for second place, with the US team 0.12 seconds behind."It's hard to be upset when you're losing to Zubkov," Holcomb told AP. "He's pretty much the only one who has more experience than I do."Third place went to the German quartet of Manuel Machata, with the result of 1 minute 36.40 seconds.Defending champions, Zubkov and Co lead the overall standings after two stages on 450 points, with 30 points separating them from Holcomb and his men. This year's World Cup consists of nine events and concludes at Sanki Sliding Center in the 2014 Olympic capital of Sochi on February 15-17 next year.At 38, Zubkov has competed at four Olympics, with winning the home Games in Sochi being his primary task. "We still have one year. Each country likes to perform well at home," he explained.