Sleighing them: Russian quartet grab bobsled World Cup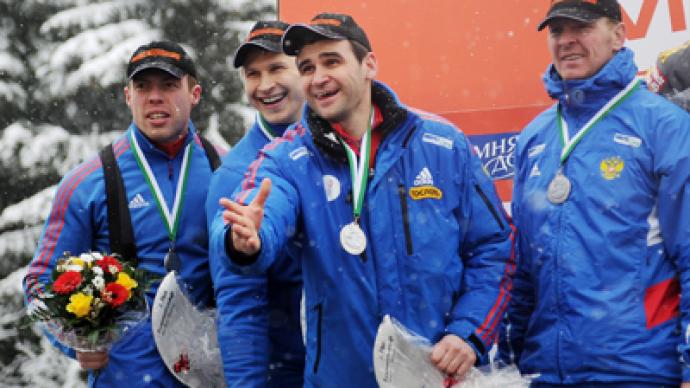 Russian bobsleigh veteran Aleksandr Zubkov has driven his bob to a fifth World Cup crown, finishing third in the final World Cup four-man bobsled race of the season in Calgary.
Manuel Machata drove Germany 2 to victory on Saturday night, edging Maximilian Arndt's Germany 1 by 0.8 seconds. Zubkov's bob was third in the race 0.13 seconds behind Arndt but that was enough for the Russian to win his fourth overall four-man bobsleigh crown. Zubkov, a FIBT Bob and Skeleton World Cup Tour winner in 2005, 2006 and 2009, finished the season with 1,671 points, Arndt was second with 1,606 points and defending champion Machata, on 1,574 points, was third.The 37-year-old Russian added the title to his last year's World Cup triumph in duos.Yet another Russian quartet led by Aleksandr Kasianov finished fourth overall, which is the best result for the 28-year-old so far. The World Championships are next week in American Lake Placid.
You can share this story on social media: