Biathlon queen announces end of sporting career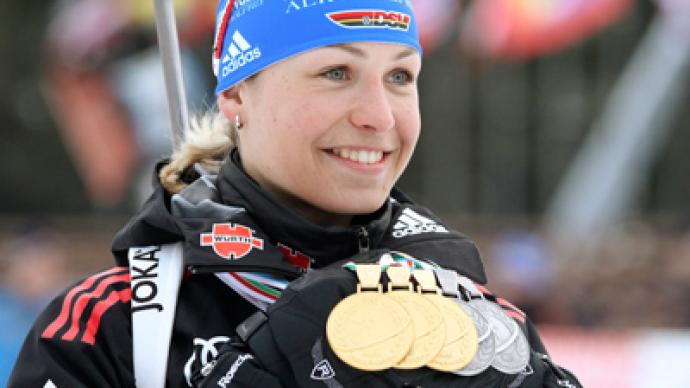 Two-time Olympic biathlon champion Magdalena Neuner has stunned her fans around the globe by announcing she is to retire at the end of the season.
The 24-year-old German posted on her website on Tuesday that the time has come for a change. "I will finish my career as a biathlete after this winter. While this may be unpleasant and surprising for many of you, it was not an easy decision to make and something I have wrestled with for some time," the German beauty informed her fans."For starters, I yearn for normality, for a bit more rest and to be able to do things outside of sport. I am motivated to try new things in other fields and am open to suggestions from everyone," she noted, adding, "Eventually the subject of starting a family will play a role, which the women among you will understand, but before that I want to try some new things."At the moment I am still trying to get the C-License coaching qualification so I can pass on my experiences as an athlete to children and youth," she wrote, adding: "Now I am looking forward to the upcoming winter, and of course the Ruhpolding World Cup."Germany's athlete of the year in 2007, Neuner is one the most decorated biathletes with 10 world titles and two Olympic golds. She won the overall World Cup title in 2008 and 2010 and has 25 World Cup wins.